Battery Presses and More Available as Turnkey Systems at OAK Press Solutions Inc.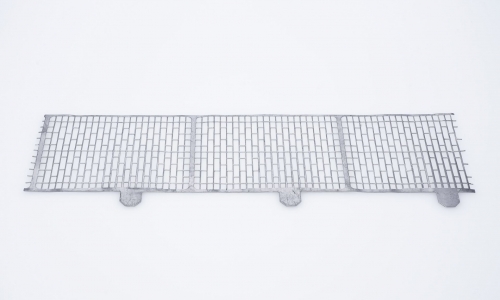 For our customers' convenience, OAK Press Solutions has a dedicated Integration Department set up to provide complete turnkey punching systems for battery presses and more. Our Integration Department includes a full-service engineering staff, equipment technicians, tooling technicians and electrical technicians. The 54,000 ft2 (5,000 m2) Integration Facility is setup to accommodate up to five complete punching systems. It also houses our die assembly area, electrical assembly area and paint booth. OAK Press Solutions in cooperation with our sister company, Burr Oak Tool, can also provide custom designed tooling to meet your needs.
OAK's Integration service can help companies reduce the cost, time, and risk associated with a new punching system. OAK will take care of the system design, procurement, system integration, and testing of punching system. The punching system will be set up and fully operational at OAK so the customer can do pre-production testing and part qualification at OAK prior to shipping.
After the system arrives at the customers facility, an OAK technician(s) will do final setup of the system, perform training for operators and maintenance personnel, and assist with production startup, so that you will have confidence in your new equipment and a solid understanding of how to operate and maintain your new equipment.
If you are in need of battery presses, or our other turnkey systems, do not hesitate to contact OAK Press Solutions by filling our form out online or calling us at (269) 651-8513 to review your application and see how we can help.